We're joining forces with FinTech and investment centres around the world.
Australia boasts a strong FinTech landscape with over 800 FinTech companies established across all Australian state and territory capitals.
Estimates show that the FinTech industry in Australia has grown from a A$250 million industry in 2015 to a A$4 billion industry in 2021. Australia's FinTech sector ranks 6th in the world and 2nd in the Asia Pacific region, according to global research and analytics firm, Findexable.
Australia is situated on the doorstep to Asia, which makes it a great location for companies wanting to establish their Asian regional headquarters.
On 1 September 2020 the Australian Government introduced an enhanced regulatory sandbox (ERS). The sanbox allows businesses to test innovative financial srvices activities without the need to obtain an Australian Financial Services (AFS) licence.
The Senate established a Select Committee on Financial Technology and Regulatory Technology on 11 September 2019. The committee published a report in September 2020 which made 32 recommendations to the government covering a wide range of suggestions for supporting the FinTech industry and tackling key barriers to growth. The suggestions covered areas such as outling the size and scope of the opportunity for Australian consumers and business arising from FinTech, to analysing the effectiveness of current initiatives in promoting a positive environment for FinTech and RegTech start-ups.
ASIC operates an innovation hub that assists start-ups, specifically RegTechs, in developing financial products or services. Eligible businesses receive informal guidance from ASIC on the licensing process and key regulatory issues that apply to their business. 
The government launched an improved Research & Development Tax Incentive (R&DTI) back in May 2018 to encourage additional investment in R&D while improving integrity and fiscal affordability. The incentive provides cash flow support for start-ups.
Airwallex:
Airwallex is a payments platform transforming the way businesses move and manage money globally.
Slyp:
Slyp instantly delivers an interactive smart receipt inside a customer's banking app, improving the post-purchase experience for customers, and unlocking new value for retailers and banks.
Daisee:
Daisee is conversational middleware, powered by artificial intelligence, that automates quality management for voice interactions.
Investment managers are increasingly looking to Australia as a source of growth and as a gateway to the Asia Pacific region.
Superannuation funds in Australia have a combined A$1.57 trillion dollars under management as of Q3 2021. The total AUM of Australia's managed funds industry is A$4.39 trillion.
Australia's investment management/funds management industry is the largest in the Asia Pacidic (ex-Japan). Its size and sophistication reflects the country's strengths in having the region's:
•   largest pension fund industry, ex-Japan;
•   largest stock market (ex-Japan) measured by free-float market capitalisation;
•   largest markets for international debt securities;
•   fastest growing foreign exchange market; and
•   third largest high-net-worth market after Japan and China
Australia's investment fund asset pool has attracted some of the world's largest investment managers, primarily from the United States and Europe. Seventeen of the top twenty global investment managers have an established presence in Australia. Of the three remaining top twenty, two have established distribution arrangements for their products into Australia.
Information supplied by
Prior to the pandemic, the Australian economy experienced 26 years of uninterrupted economic growth. It was the only OECD country that did not enter into recession during the financial crisis of 2007-2008, holding on of the highest growth rates in the developed world. The country benefits from large-scale exports of agricultural product and has a vigorous financial sector. 
Financial regulation in Australia is principally split between the Australian Securities and Investments Commission (ASIC) and the Australian Prudential Regulatory Authority (APRA), however the Australian Securities Exchange has also played a role in regulating market conduct. Regulators and authorities are actively using state-of-the-art technologies to streamline interaction with the market.
Australia had the 3rd freest economy in the world in 2021 and international trade represented 44% of its GDP in 2020. Australia is increasing its economic integration with the Asia-Pacific region and Europe, as demonstrated by its recent signing of a number of trade agreements including a signing with the UK on 17th December 2021.
The culture of Australia is principally a Western culture, originally derived from Britain but also influenced by Australia's unique geography and the cultural input of Aboriginals, who are the world's oldest civilisation.
Australia is popularly seen as an egalitarian society, which manifests itself in numerous ways, such as its strong support for publicly funded education and healthcare systems. 
Currency: Australian dollar (AUD)

Political System: Constitutional monarchy

Legal System: Australian common law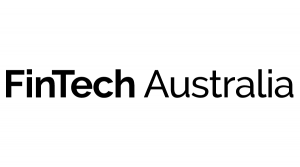 FinTech Australia is a member-driven organisation that is building an ecosystem of Australian fintechs to advance the global economy and culture.
We are here to build a strong community, foster connections while supporting innovation and regulation that our members require. Above all else, we are here to be the voice of the Australian fintech community.
Key Stakeholder Directory
Interested in other locations?