Use the filters to select options for which members to display.
Members are shown if they match any of the selected options. Options can be disabled by clicking the x icon.

Trendrating provides advanced analytics and technology that generates measurable alpha to active portfolio management. The company solutions are used by 200+ institutional asset and wealth managers and by premiers partner like Bloomberg. The impact in terms of improved performance and enhanced risk control are easily measurable in our solutions. Profit from performance dispersion across markets and maximize your returns.

Coremont provides web-based portfolio management tools and outsourcing services across all investment management functions, including Risk Services, Treasury, Operations and Compliance.
DECIMAL POINT ANALYTICS PRIVATE LIMITED

We assist our clients to deploy data and advanced analytics in pursuit of growth opportunities and deliver a competitive advantage to their business.

Limeglass solves the problem of information overload by identifying relevant paragraphs buried deep within multiple financial research publications.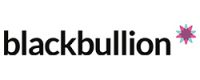 The e-learning platform transforming people's lives with the financial skills they need for university and beyond.

bondIT applies cutting-edge AI and other advanced technology to fixed income markets. We empower asset managers, asset owners, investment advisors and financial institutions with a wide range of customisable tools to build, manage and monitor their portfolios.
Fusebox Communications Ltd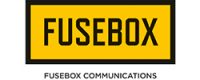 Fundamentally a 'connector' within the Fintech space, Fusebox have focussed on providing services that truly match the needs of scaling startups in the UK and Ireland, providing the link between your growth strategy and hands-on execution.

ipushpull is a cloud based real-time data sharing, collaboration and workflow automation platform.

A game changing universal, portable, dynamic (continuously up to date) and digital e-Business ID, verified for AML/KYC compliance by combining public available data from corporate entities with their non-public specific corporate entity data, enhance with augmented intelligence, (adverse) social media data, dashboards, reporting and insights. The e-ID can be exchanged through API's, tokens or blockchain with any business transaction that requires regulatory AML/KYC approval.

Minotore offers a single platform for all digital marketing, sales, and customer service needs, in the Asset Management and CIB Markets, with a single administration console to manage all the modules (Corporate Websites, Product pages…). Also, a video studio : we create and produce all sorts of creative content, mainly videos and animated visuals And More…

Glimpse is a free for buy-side, data sharing network focused initially on the corporate bond market as well as emerging markets. Underpinned by a "Give to Get" model, participating clients send agreed subsets of their trading data to Glimpse who then aggregate, anonymise, and re-distribute the data to all members of the network.

Instinct is a design-led fintech firm that exists to simplify the complex world of investment reporting. We offer an integrated suite of reporting solutions that help investment firms to digitally engage and communicate with their investors across marketing, sales and client services.
Donnelley Financial Solutions (DFIN)

Satisfy regulatory requirements worldwide, all from one place.
Electra Information Systems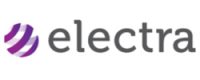 An innovative provider of post-trade processing solutions and services for reconciliation, exception management, data aggregation, and fee billing.
Delta Financial Systems Ltd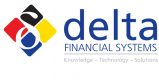 The market-leading technology provider of pensions and retirement administration software for the SIPP and drawdown markets.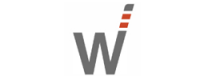 Helping Financial Services firms meet regulatory obligations, increase productivity and find new opportunities by automating the extraction & classification of information from documents.

The FundSense platform enables investment management firms to maximise their efficiency, productivity and data accuracy.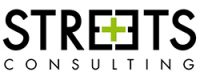 We help Fintech, Regtech and Capital Markets firms grow by providing business development, marketing and communications support.