Use the filters to select options for which members to display.
Members are shown if they match any of the selected options. Options can be disabled by clicking the x icon.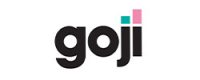 Goji's mission is to make it as easy for individual investors to access private assets as their mainstream counterparts.
Portfolio Marketing Communications

Portfolio is an award-winning marketing and communications consultancy for ambitious players in the fintech marketplace. Based in London, we serve clients in Europe and the U.S.

From acquisition to analytics, transforming unstructured private markets documents into actionable data that drive better investment decisions. Accelex is the market lead SaaS platform for the alternative markets. Take control of your alternative investment data strategy and discover a wealth of tangible benefits.

Sophisticated yet simple, Saphyre connects your operational setup data to brokers and custodians, eliminating bottle necks, speeding onboarding, reducing errors and delivering competitive advantage.

BigTXN enables investment monitoring solutions for financial institutions to meet compliance and investment decision requirements with the highest quality of data, transparency and trust.

Your purpose. Your values. Your products and services. Your customers. Your business objectives. Your hopes and aspirations; not forgetting what keeps you up at night.

Digitising non-financial risk management and pioneering a peer-to-peer network of operational risk data for asset managers

We provide financial institutions with digital wealth and hybrid advisory software solutions using our award-winning technology, helping them launch digital business models faster to market and at a fraction of the cost, saving years of development time and resources.
DECIMAL POINT ANALYTICS PRIVATE LIMITED

We assist our clients to deploy data and advanced analytics in pursuit of growth opportunities and deliver a competitive advantage to their business.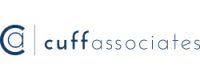 We are City recruiters, operating exclusively in the financial markets to high standards and traditional ethical values but with a keen and continuously honed awareness of the technologies and trends impacting organisations in their quest for sustainable growth; we are trusted advisors and much more than a recruitment agency.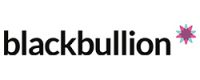 The e-learning platform transforming people's lives with the financial skills they need for university and beyond.

Beacon is a benchmarking product brought to you by White Marble Consulting. Beacon is a benchmarking, data and insights service for marketers within the asset management industry, providing access to peer analytics and market intelligence.

Innovate faster using the NayaOne platform. Discover potential Fintech partners in the marketplace and test and validate their solutions using synthetic datasets in a secure environment built for Financial Services clients. Save time and money, delivering PoC's in 6 weeks not 9 months.

Manage data with ease , Combine qualitative information with quantitative data in a single, intuitive dashboard. Upload, share and export files of many formats at the click of a button. Make your research accessible within and outside of your organisation to facilitate self-serve.
MIDEUM, by Change Gap Ltd

Change Gap, a purpose-led business has created a RegTech called MIDEUM, which helps Investment and Asset Management firms meet their IFPR data and reporting obligations without the headache of spreadsheets and risk of non-compliance