Use the filters to select options for which members to display.
Members are shown if they match any of the selected options. Options can be disabled by clicking the x icon.

Lynk powers the new knowledge economy. Our platform unlocks the insights, experience and expertise of experts from around the world, helping people and companies make better informed decisions. Lynk's customers include Fortune 500 corporates, world's leading investment houses, global family offices, top professional services firms, governments and other organizations. Lynk's Knowledge Graph uses data to understand, map, and organize experts and their knowledge, facilitating timely, intelligent connections. The platform gives enterprises a fast, convenient and cost-effective way to connect with over 840,000 experts worldwide across all major industries. Lynk is a member of the World Economic Forum since 2019. Lynk is the best place to seek, build and share credible human expertise to create a knowledge advantage.

Canoe Intelligence is a first-of-its-kind technology that allows allocators to unlock their data. Canoe reimagines operational workflows and enables clients to transform their processes in order to eliminate manual data entry.

Democratising the ability to create and scale data driven investment products – from data to insight to trade.

Automated risk monitoring and regulatory reporting in a single cloud-based platform.

FundFront leverages technology and innovation to transform alternative investing into a seamless, efficient and accessible experience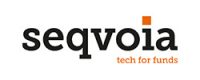 For Asset Managers looking for a tailored product data hub with product lifecycle management. Automating downstream processes and providing operational and financial efficiencies.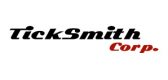 A leader in Big Data applications for Capital Markets and financial services.
Electra Information Systems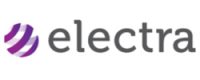 An innovative provider of post-trade processing solutions and services for reconciliation, exception management, data aggregation, and fee billing.
Donnelley Financial Solutions (DFIN)

Satisfy regulatory requirements worldwide, all from one place.

First Idea is dedicated to excellence and integrity, serving our clients' interests whilst making a positive impact on the global economy.
Portfolio Marketing Communications

Portfolio is an award-winning marketing and communications consultancy for ambitious players in the fintech marketplace. Based in London, we serve clients in Europe and the U.S.

Coremont provides web-based portfolio management tools and outsourcing services across all investment management functions, including Risk Services, Treasury, Operations and Compliance.

Limeglass solves the problem of information overload by identifying relevant paragraphs buried deep within multiple financial research publications.

BigTXN enables investment monitoring solutions for financial institutions to meet compliance and investment decision requirements with the highest quality of data, transparency and trust.

TheCapitalNet is a SaaS company that operates at the intersection of process, intelligence and transactions related to the private markets including investments (PE, VC, CVCs, Angel Networks, and M&A), innovation (Accelerators and Incubators), and startups.

We provide financial institutions with digital wealth and hybrid advisory software solutions using our award-winning technology, helping them launch digital business models faster to market and at a fraction of the cost, saving years of development time and resources.
MIDEUM, by Change Gap Ltd

Change Gap, a purpose-led business has created a RegTech called MIDEUM, which helps Investment and Asset Management firms meet their IFPR data and reporting obligations without the headache of spreadsheets and risk of non-compliance