Our IA FinTech members are the next Engine innovators... certainly firms to follow...
Use the filters to select options for which members to display.
Members are shown if they match any of the selected options. Options can be disabled by clicking the x icon.

Metrologis is a benchmarking product brought to you by White Marble Marketing. Metrologis is a benchmarking, data and insights service for marketers within the asset management industry, providing access to peer analytics and market intelligence.
DECIMAL POINT ANALYTICS PRIVATE LIMITED

We assist our clients to deploy data and advanced analytics in pursuit of growth opportunities and deliver a competitive advantage to their business.

Forward looking Risk and Scenario Analysis. SAPIAT's tools and solutions are driven by our philosophy that unbiased, systematic decision-making is core to improving investment performance, and that it is important to consistently synthesize a broad array of sometimes inconsistent information sources, from market-derived covariance matrices to soft forecasts from independent research.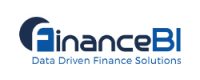 Off-the-shelf reporting and analytics solution for Wealth & Investment Management CFOs.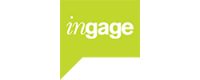 A specialist provider of direct corporate access solutions and CRM systems to institutional investors and quoted companies.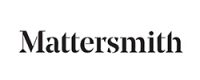 A legal services firm that uses advanced proprietary technology to support the negotiation, drafting and management of commercial contracts.

Thread is a digital workspace that brings together investment teams, insights, and data to make decisions more collaborative and efficient.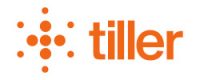 Developing solutions to tackle the toughest challenges facing wealth management.

Empowering Professional Investors C8 provides direct access to active and passive, tradeable Indexes. Institutional and professional investors can realise the performance of any institutional-grade investment style by directly trading the underlying assets, at a lower cost, with their own broker.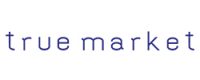 Cloud-based solution that marries fixed income technology solutions with the art of fixed income trading.
Delta Financial Systems Ltd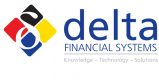 The market-leading technology provider of pensions and retirement administration software for the SIPP and drawdown markets.

A cloud-based software solution that uses behavioural data analytics to help professional investors to make more skilled investment decisions.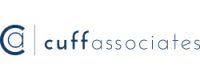 We are City recruiters, operating exclusively in the financial markets to high standards and traditional ethical values but with a keen and continuously honed awareness of the technologies and trends impacting organisations in their quest for sustainable growth; we are trusted advisors and much more than a recruitment agency.

VendEx Solutions is the centralized hub for the financial services market data industry

Offering a transparent, fair and automated way to IPO in modern markets.

Democratising the ability to create and scale data driven investment products – from data to insight to trade.