Use the filters to select options for which members to display.
Members are shown if they match any of the selected options. Options can be disabled by clicking the x icon.

Minotore offers a single platform for all digital marketing, sales, and customer service needs, in the Asset Management and CIB Markets, with a single administration console to manage all the modules (Corporate Websites, Product pages…). Also, a video studio : we create and produce all sorts of creative content, mainly videos and animated visuals And More…

Innovate faster using the NayaOne platform. Discover potential Fintech partners in the marketplace and test and validate their solutions using synthetic datasets in a secure environment built for Financial Services clients. Save time and money, delivering PoC's in 6 weeks not 9 months.

Beacon is a benchmarking product brought to you by White Marble Consulting. Beacon is a benchmarking, data and insights service for marketers within the asset management industry, providing access to peer analytics and market intelligence.
Donnelley Financial Solutions (DFIN)

Satisfy regulatory requirements worldwide, all from one place.

Helping the Front and Middle Office consolidate systems and achieve higher confidence in their portfolio data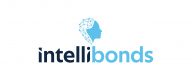 AI/Human collaborative investment platform for fixed-income front office.

Creating clarity for the world's investment managers. Build a single view of client AUM, Flow and revenue with Aiviq

Fund Recs automates recs using any data source in real time with live support. Pay as you go with cancel any time.

We provide financial institutions with digital wealth and hybrid advisory software solutions using our award-winning technology, helping them launch digital business models faster to market and at a fraction of the cost, saving years of development time and resources.

Duco is a global provider of self-service data integrity and reconciliation services. Our cloud-based platform empowers end-users to aggregate, normalise and reconcile data on demand – without infrastructure projects. Firms rely on us to increase agility, reduce risk, stay compliant and improve efficiency across a range of mission critical tasks.

VENDOR iQ by Graphene: Vendor Management Optimised. The worlds most advanced vendor management platform for: Reducing operational costs, Minimising counterparty risks, Streamlining vendor engagements. VENDOR iQ ensures financial services businesses steer clear of regulatory headaches, cost overruns, and supply chain tension.

At Accomplish, we manage the asset management Client Behavior Benchmark: manage your effect on whether clients buy, stay, and buy more.