Use the filters to select options for which members to display.
Members are shown if they match any of the selected options. Options can be disabled by clicking the x icon.

Net Purpose is the world's first dedicated data provider for a new generation of investors who invest for profit and purpose.
Donnelley Financial Solutions (DFIN)

Satisfy regulatory requirements worldwide, all from one place.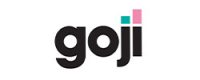 Goji's mission is to make it as easy for individual investors to access private assets as their mainstream counterparts.
Cynopsis Solutions UK Limited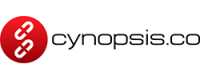 A secure, cost-effective e-KYC solution that streamlines and automates asset managers' client onboarding and ongoing KYC processes.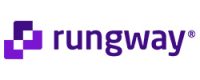 Rungway's workplace advice platform helps embed connected and inclusive cultures.
Deep Learn Strategies Limited

Scaling renewable energy financing via application of permissioned blockchain and AI

Ruleguard is an industry-leading provider of regulatory compliance solutions for the financial services industry. At Ruleguard we understand the ever-changing regulatory landscape and the problems that must be solved for our clients to manage their day-to-day operations.

Duco is a global provider of self-service data integrity and reconciliation services. Our cloud-based platform empowers end-users to aggregate, normalise and reconcile data on demand – without infrastructure projects. Firms rely on us to increase agility, reduce risk, stay compliant and improve efficiency across a range of mission critical tasks.

Worksmart, the multi-award winning SM&CR provider with more implementations under our belt than any other software supplier.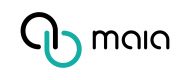 Are you looking for an event driven, real time OEMS, PMS, Compliance and IBOR platform, with integrated risk management tools? Are you looking for scale, speed and flexibility? Are you looking to outsource operational functions?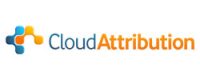 CloudAttribution is providing a new fixed income and multi-asset performance and attribution system.

Empowering Professional Investors C8 provides direct access to active and passive, tradeable Indexes. Institutional and professional investors can realise the performance of any institutional-grade investment style by directly trading the underlying assets, at a lower cost, with their own broker.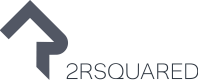 Democratising the ability to create and scale data driven investment products – from data to insight to trade.

Innovate faster using the NayaOne platform. Discover potential Fintech partners in the marketplace and test and validate their solutions using synthetic datasets in a secure environment built for Financial Services clients. Save time and money, delivering PoC's in 6 weeks not 9 months.

Unleashing asset managers. A cloud-based, AI-powered service to generate and manage active, customised portfolios.

Auquan helps investment teams discover alpha opportunities from 120,000+ online data sources by surfacing only the most relevant information and filtering out noise.

Trendrating provides advanced analytics and technology that generates measurable alpha to active portfolio management. The company solutions are used by 200+ institutional asset and wealth managers and by premiers partner like Bloomberg. The impact in terms of improved performance and enhanced risk control are easily measurable in our solutions. Profit from performance dispersion across markets and maximize your returns.