Use the filters to select options for which members to display.
Members are shown if they match any of the selected options. Options can be disabled by clicking the x icon.

Lynk powers the new knowledge economy. Our platform unlocks the insights, experience and expertise of experts from around the world, helping people and companies make better informed decisions. Lynk's customers include Fortune 500 corporates, world's leading investment houses, global family offices, top professional services firms, governments and other organizations. Lynk's Knowledge Graph uses data to understand, map, and organize experts and their knowledge, facilitating timely, intelligent connections. The platform gives enterprises a fast, convenient and cost-effective way to connect with over 840,000 experts worldwide across all major industries. Lynk is a member of the World Economic Forum since 2019. Lynk is the best place to seek, build and share credible human expertise to create a knowledge advantage.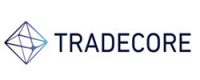 TradeCore provides all the tools you need to lead and grow a successful brokerage, easily and fully under control.

Duco is a global provider of self-service data integrity and reconciliation services. Our cloud-based platform empowers end-users to aggregate, normalise and reconcile data on demand – without infrastructure projects. Firms rely on us to increase agility, reduce risk, stay compliant and improve efficiency across a range of mission critical tasks.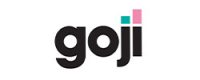 Goji's mission is to make it as easy for individual investors to access private assets as their mainstream counterparts.
Calimere Point Risk Advisory Limited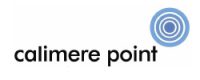 Automated risk monitoring and regulatory reporting in a single cloud-based platform.

We provide financial institutions with digital wealth and hybrid advisory software solutions using our award-winning technology, helping them launch digital business models faster to market and at a fraction of the cost, saving years of development time and resources.

Kore enhances governance, efficiency and best customer outcomes. It is the only SaaS solution for end-to-end financial product management and product lifecycle governance.

Eliminate mundane back-office tasks. Completely automate any document extraction task, in any language.
Electra Information Systems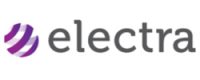 An innovative provider of post-trade processing solutions and services for reconciliation, exception management, data aggregation, and fee billing.

Built by practitioners, for practitioners Ada Fintech was designed with the vision of creating a more transparent and efficient investment industry. Why choose Ada Fintech? Ada Fintech Save Time Save time and money With access to the data you need, when you need it, your research team can focus on adding value rather than searching through filing cabinets and electronic folder systems. Ada Fintech Smarter Decisions Make smarter decisions View and interrogate qualitative and quantitative data to make better-informed decisions that generate greater client outcomes. Ada Fintech Clear Audit Trail Provide a clear audit trail Enhance your team's record-keeping so you're always prepared for when the regulator comes knocking. Ada Fintech trusted Enhance your proposition Effectively demonstrate your value add to clients and provide a fully-integrated sustainable solution.

Digitising non-financial risk management and pioneering a peer-to-peer network of operational risk data for asset managers

Fencore provides intuitive no-code data management platforms to help asset managers of all sizes improve data quality and build their data architecture.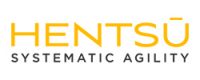 Hentsu are experts in designing, building, and managing public cloud solutions for asset managers.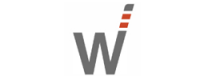 Helping Financial Services firms meet regulatory obligations, increase productivity and find new opportunities by automating the extraction & classification of information from documents.

ISIN2LEI.eu is the RegTech Open Data expert supporting it's clients in getting the best out of Open Data for Regulatory Reporting purposes, with main focus on financial instruments (ISIN) and legal entities (LEI).

Glimpse is a free for buy-side, data sharing network focused initially on the corporate bond market as well as emerging markets. Underpinned by a "Give to Get" model, participating clients send agreed subsets of their trading data to Glimpse who then aggregate, anonymise, and re-distribute the data to all members of the network.

Fund Recs automates recs using any data source in real time with live support. Pay as you go with cancel any time.