Use the filters to select options for which members to display.
Members are shown if they match any of the selected options. Options can be disabled by clicking the x icon.

The FundSense platform enables investment management firms to maximise their efficiency, productivity and data accuracy.

Ediphy Group: technology, data and Execution Management-as-a-Service (EMaS). Aiming to make bond markets fairer, more transparent and more democratic.
Deep Learn Strategies Limited

Scaling renewable energy financing via application of permissioned blockchain and AI

Accern is a no-code AI platform that allows financial organizations to create machine learning models in minutes that extract themes, sentiment, and insights from textual data (news, financial filings, and more) for better risk and investment decisions.

Beacon is a benchmarking product brought to you by White Marble Consulting. Beacon is a benchmarking, data and insights service for marketers within the asset management industry, providing access to peer analytics and market intelligence.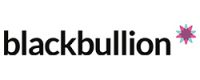 The e-learning platform transforming people's lives with the financial skills they need for university and beyond.

Fund Recs automates recs using any data source in real time with live support. Pay as you go with cancel any time.

Trendrating provides advanced analytics and technology that generates measurable alpha to active portfolio management. The company solutions are used by 200+ institutional asset and wealth managers and by premiers partner like Bloomberg. The impact in terms of improved performance and enhanced risk control are easily measurable in our solutions. Profit from performance dispersion across markets and maximize your returns.

Forward looking Risk and Scenario Analysis. SAPIAT's tools and solutions are driven by our philosophy that unbiased, systematic decision-making is core to improving investment performance, and that it is important to consistently synthesize a broad array of sometimes inconsistent information sources, from market-derived covariance matrices to soft forecasts from independent research.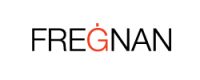 A quantum leap in asset management performance through AI driven company analysis.

ISIN2LEI.eu is the RegTech Open Data expert supporting it's clients in getting the best out of Open Data for Regulatory Reporting purposes, with main focus on financial instruments (ISIN) and legal entities (LEI).

Diligend provides an institutional-grade platform, designed specifically for the investment management sector to automate the collection, provision, analysis and reporting of due diligence and monitoring data. Diligend was founded with a vision to transform the way institutional investors utilize qualitative information and uses natural language processing, AI and advanced automation to gain greater insights into managers and funds. Diligend counts many of the world's largest asset owners amongst its clients, with a combined $19 Trillion AUM, over 5,000 monthly users and 3,000 managers and GPs using the platform to deliver more than 20,000 due diligence data requests.
MIDEUM, by Change Gap Ltd

Change Gap, a purpose-led business has created a RegTech called MIDEUM, which helps Investment and Asset Management firms meet their IFPR data and reporting obligations without the headache of spreadsheets and risk of non-compliance

Qredo is a cross-chain liquidity protocol that powers traders to securely move digital assets and built with institutional controls. Learn more visit qredo.com
Donnelley Financial Solutions (DFIN)

Satisfy regulatory requirements worldwide, all from one place.

KiteEdge helps large, multi-siloed organisations understand and better leverage their written information.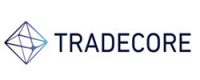 TradeCore provides all the tools you need to lead and grow a successful brokerage, easily and fully under control.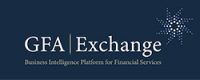 Award-winning machine learning platform. Enables firms to benchmark, rate and monitor the performance of their B2B portfolio at scale, generating unique intelligence to reduce financial risk, reduce operational cost and unlock new revenue growth opportunities.