Use the filters to select options for which members to display.
Members are shown if they match any of the selected options. Options can be disabled by clicking the x icon.

With Minted™, you can access, buy, share, sell and save gold in just a few clicks.

AccessFintech uses technology to evolve the financial industry operating model. Its aim is to transform the model to drive control, transparency, efficiency and collaboration across the whole financial ecosystem.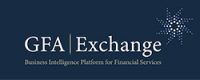 Award-winning machine learning platform. Enables firms to benchmark, rate and monitor the performance of their B2B portfolio at scale, generating unique intelligence to reduce financial risk, reduce operational cost and unlock new revenue growth opportunities.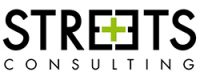 We help Fintech, Regtech and Capital Markets firms grow by providing business development, marketing and communications support.

Duco is a global provider of self-service data integrity and reconciliation services. Our cloud-based platform empowers end-users to aggregate, normalise and reconcile data on demand – without infrastructure projects. Firms rely on us to increase agility, reduce risk, stay compliant and improve efficiency across a range of mission critical tasks.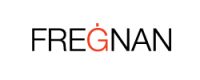 A quantum leap in asset management performance through AI driven company analysis.

Regnology is a leading international provider of innovative regulatory, risk, and supervisory technology solutions (RegTech, RiskTech, and SupTech), of AEOI and tax reporting products, as well as of services along the Regulatory Value Chain for financial services.
SailPoint Technologies UK Ltd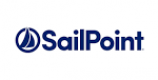 SailPoint is the leader in identity security for the cloud enterprise. We're committed to protecting businesses from the inherent risk that comes with providing technology access across today's diverse and remote workforce. Our identity security solutions secure and enable thousands of companies worldwide, giving our customers unmatched visibility into the entirety of their digital workforce, ensuring that each worker has the right access to do their job – no more, no less. With SailPoint as foundational to the security of their business, our customers can provision access with confidence, protect business assets at scale and ensure compliance with certainty.

Lynk powers the new knowledge economy. Our platform unlocks the insights, experience and expertise of experts from around the world, helping people and companies make better informed decisions. Lynk's customers include Fortune 500 corporates, world's leading investment houses, global family offices, top professional services firms, governments and other organizations. Lynk's Knowledge Graph uses data to understand, map, and organize experts and their knowledge, facilitating timely, intelligent connections. The platform gives enterprises a fast, convenient and cost-effective way to connect with over 840,000 experts worldwide across all major industries. Lynk is a member of the World Economic Forum since 2019. Lynk is the best place to seek, build and share credible human expertise to create a knowledge advantage.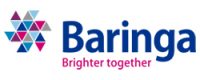 We are an award winning management consultancy firm that works with clients to run their business more effectively, launch new ventures, reach new markets, and navigate market shifts by bringing clarity and insight.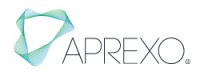 A data mastering solution (DMS) designed by practitioners for practitioners in global investment management.