Use the filters to select options for which members to display.
Members are shown if they match any of the selected options. Options can be disabled by clicking the x icon.

Duco is a global provider of self-service data integrity and reconciliation services. Our cloud-based platform empowers end-users to aggregate, normalise and reconcile data on demand – without infrastructure projects. Firms rely on us to increase agility, reduce risk, stay compliant and improve efficiency across a range of mission critical tasks.

FINBOURNE builds solutions that power investment data processes for everyone from single fund managers to global investment institutions.

Clausematch's cloud-based SaaS compliance document management platform helps companies mitigate risks, improve governance, prevent liability and increase collaboration, while slashing compliance costs.

Minotore offers a single platform for all digital marketing, sales, and customer service needs, in the Asset Management and CIB Markets, with a single administration console to manage all the modules (Corporate Websites, Product pages…). Also, a video studio : we create and produce all sorts of creative content, mainly videos and animated visuals And More…

Coremont provides web-based portfolio management tools and outsourcing services across all investment management functions, including Risk Services, Treasury, Operations and Compliance.
Electra Information Systems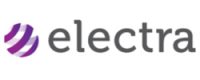 An innovative provider of post-trade processing solutions and services for reconciliation, exception management, data aggregation, and fee billing.

Ruleguard is an industry-leading provider of regulatory compliance solutions for the financial services industry. At Ruleguard we understand the ever-changing regulatory landscape and the problems that must be solved for our clients to manage their day-to-day operations.

Sophisticated yet simple, Saphyre connects your operational setup data to brokers and custodians, eliminating bottle necks, speeding onboarding, reducing errors and delivering competitive advantage.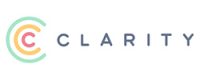 The first societal impact rating agency offering a software solution for investors to optimize the societal impact of their investment portfolios.

We design and build data technology services that allow our clients to efficiently manage and orchestrate data.

With Minted™, you can access, buy, share, sell and save gold in just a few clicks.
MIDEUM, by Change Gap Ltd

Change Gap, a purpose-led business has created a RegTech called MIDEUM, which helps Investment and Asset Management firms meet their IFPR data and reporting obligations without the headache of spreadsheets and risk of non-compliance