Use the filters to select options for which members to display.
Members are shown if they match any of the selected options. Options can be disabled by clicking the x icon.
Deep Learn Strategies Limited

Scaling renewable energy financing via application of permissioned blockchain and AI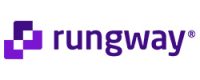 Rungway's workplace advice platform helps embed connected and inclusive cultures.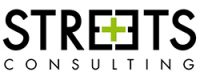 We help Fintech, Regtech and Capital Markets firms grow by providing business development, marketing and communications support.

Canoe Intelligence is a first-of-its-kind technology that allows allocators to unlock their data. Canoe reimagines operational workflows and enables clients to transform their processes in order to eliminate manual data entry.

TheCapitalNet is a SaaS company that operates at the intersection of process, intelligence and transactions related to the private markets including investments (PE, VC, CVCs, Angel Networks, and M&A), innovation (Accelerators and Incubators), and startups.

AccessFintech uses technology to evolve the financial industry operating model. Its aim is to transform the model to drive control, transparency, efficiency and collaboration across the whole financial ecosystem.

Empowering Professional Investors C8 provides direct access to active and passive, tradeable Indexes. Institutional and professional investors can realise the performance of any institutional-grade investment style by directly trading the underlying assets, at a lower cost, with their own broker.
LodeStar Ecosystems Limited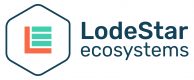 An AI Powered ChatBot delivered via multiple gateways to drive productivity and performance improvements across Buy and Sell side businesses

Glimpse is a free for buy-side, data sharing network focused initially on the corporate bond market as well as emerging markets. Underpinned by a "Give to Get" model, participating clients send agreed subsets of their trading data to Glimpse who then aggregate, anonymise, and re-distribute the data to all members of the network.

Accern is a no-code AI platform that allows financial organizations to create machine learning models in minutes that extract themes, sentiment, and insights from textual data (news, financial filings, and more) for better risk and investment decisions.

Coremont provides web-based portfolio management tools and outsourcing services across all investment management functions, including Risk Services, Treasury, Operations and Compliance.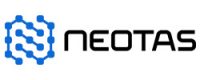 An AI platform which uses open APIs to identify and extract critical information from a wide range of open sources

We provide financial institutions with digital wealth and hybrid advisory software solutions using our award-winning technology, helping them launch digital business models faster to market and at a fraction of the cost, saving years of development time and resources.

Sophisticated yet simple, Saphyre connects your operational setup data to brokers and custodians, eliminating bottle necks, speeding onboarding, reducing errors and delivering competitive advantage.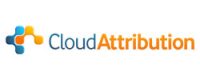 CloudAttribution is providing a new fixed income and multi-asset performance and attribution system.

Element22 is a specialist advisor to financial services firms. We help our clients to modernise and expand their capabilities in Data and Analytics.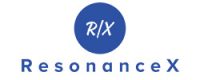 The Fintech Low Code Agility Platform, enabling Front Office to innovate, accelerate go-to-market and enhance customer success
Donnelley Financial Solutions (DFIN)

Satisfy regulatory requirements worldwide, all from one place.