We're joining forces with FinTech and investment centres around the world.
With over 7000 active start-ups, elaborate governmental support and incentive mechanisms, Israel has gained a global reputation as the "start-up nation".
The tremendous variety of active enterprises makes Israel an innovation hub that offers global players a wide arsenal of solutions for the multitude of challenges facing them, diverse problem-solving perspectives and digital transformation insights and inspiration.
As the 2020's continue, Israel's FinTech industry is set to explode even more with an expansion into crypto, insurtech, web 3.0, and financial planning tools.
Israel is a prominent member of the wider digital space, with the largest concentration of start-ups per capita. January to November 2021 saw start-ups raising $25billion, creating 33 unicorns.
This marks a year-on-year increase of 136 per cent in equity funding, while funding in Israeli start-ups is over 70 per cent more than the global average.
In terms of FinTech specifically, Israeli FinTechs raised $4.5 billion in 2022, which trumps 2021's $1.9 billion and 2011's $1.5 billion. In fact, 2022 was more than the three previous years combined.
Over 350 multinational companies have set up various innovation or R&D centres in Israel, and its VC density is one of the highest in the world – owing much to government endorsement, which in turn draws angel investors to the field.
The unique conditions powering the Israeli innovation ecosystem include a highly developed entrepreneurial culture that embraces failure and encourages experimentation, an overflow of technologies and abilities from the IDF, a go-getter mentality, and an early adopting consumer market.
Naturally, these beneficial conditions also apply to the FinTech ecosystem and the several hundred Israeli FinTech start-ups operating today.
Israel, therefore, is becoming a cardinal FinTech hub, in line with Silicon Valley, Singapore and London.
The scaling ability of Israeli start-ups is significant. The country is home to some of the world's famous unicorns, and one in every five is estimated to be FinTech-related; including:
eToro: A multi-asset investment platform that allows people to invest and trade in a simple and transparent way as part of a global community of investors.

Payoneer: A cross-border payments platform that enables businesses to pay and get paid globally.

Lemonade: A digital insurance company that uses AI and behavioral economics to offer homeowners and renters insurance.

Rapyd: A FinTech company that offers a global payments network and cloud-based platform for businesses.

Pagaya: A FinTech company that uses AI and machine learning to offer institutional investors access to alternative credit markets.

Earnix: A software company that offers predictive analytics solutions for financial services companies.
Israel has a highly developed free-market economy. The prosperity of Israel's advanced economy allows the country to have a sophisticated welfare state, modern infrastructure rivalling many Western countries, and a high-technology sector competitively on par with Silicon Valley.
It has the second-largest number of startup companies in the world after the United States, and the third-largest number of NASDAQ-listed companies after the U.S. and China.
American companies, such as Intel, Microsoft, and Apple, built their first overseas research and development facilities in Israel. More than 400 high-tech multi-national corporations, such as IBM, Google, Hewlett-Packard, Cisco Systems, Facebook and Motorola have opened R&D centers in the country.
Israel's venture capital sector has rapidly developed from the early 1990s, and has about 70 active venture capital funds, of which 14 international VCs have Israeli offices.
Israel's thriving venture capital and business-incubator industry played an important role in financing the country's flourishing high-tech sector.
In addition to venture capital funds, many of the world's leading investment banks, pension funds, and insurance companies have a strong presence in Israel committing their funds to financially back Israeli high-tech firms and benefit from its prosperous high tech sector.
These institutional investors include Goldman Sachs, Bear Stearns, Deutsche Bank, JP Morgan, Credit Suisse First Boston, Merrill Lynch, CalPERS, Ontario Teachers Pension Plan, and AIG.
A report published by The Fintech Times ranks Israel, alongside the United Arab Emirates (UAE), as the only two countries that would be classified as tier-one premier fintech hubs in the Middle East and Africa (MEA) region. Part of Israel's success is the wider ecosystem that has helped support innovative sectors such as FinTech.
One of those is The Israeli FinTech Association – FinTech-Aviv, which is one of the world's largest fintech communities, operating since 2014 and consists of more than 30,000 entrepreneurs, fintech ventures, financial institutions, leading professionals, and investors. They focus on ways to support and facilitate the exporting of financial technologies to different regions in order to bridge the technology gap of financial institutions on different levels.
Israel is a leader not just in tech, which is home to the highest number of startups per capita in the world, but also in FinTech. The Startup Nation is home to over 750 FinTech startups. The ecosystem to support startups in the country ranges from +$3 billion for funding for FinTech startups, at least two FinTech accelerator programmes and even a bitcoin embassy. 
Population: 9.364 million
Languages: Hebrew and Arabic

Currency: Israeli Shekel (ILS)

Political System: Parliamentary Democracy

Legal System: Common law, incorporating facets of Civil law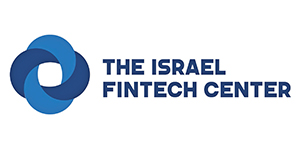 The Israel Fintech Center  is an NGO established in 2013 and fully authorized by the Ministry of Justice in Israel.

IFC represents the entire ecosystem of Fintech in Israel, including innovators, established companies, regulators, financial institutions & services, investors, academia, consultants, and more.
In 2021 IFC won the prestigious governmental bid to serve as the administrator of Fintech.IL Innovation Community, a joint venture of the Bank of Israel, the Ministries of Finance and of Industry and Economy, the Israel Securities Authority, the Innovation Authority and the National Digital Israel Initiative (Gov.il).
Key Stakeholder Directory