We're joining forces with FinTech and investment centres around the world.
For many years Japan's financial firms have been relying on the legacy technologies and resisted the move towards digitalisation. Since 2015 regulators in Japan have been pushing for fintech innovation by addressing regulatory environment changes.
Japanese banks are now actively seeking the development of new fund transfer/settlement mechanisms using new technology, such as blockchain. In particular, Japan was the first country to establish a regulatory framework for crypto assets.
In April 2019, the governor of Tokyo established FinCity.Tokyo, an initiative to attract foreign investors, and facilitate entry into Japan for international FinTechs and asset management firms. Also to make policy recommendations to the central government.
In a move to further support overseas fund managers setting up in Japan, the Japan Financial Services Agency (JFSA) has expanded its scope to provide services, such as submitting application doucments for registration and other subsequent documents, in English.
Japan have continued to break down barriers to encourage the growth of the FinTech sector, an example of this is their relaxation of the Banking Act which previously  meant that banks had to seek approval when buying stakes above 15% in FinTech firms.
Cash still dominates daily transactions in Japan, the government launched an initiative to double cashless payment to 40% by 2025.
Japan offers tax incentives for start ups under the "PSA amendment Bill" and "Angel Tax Reform".
Japan's fintech development has been focused on Payments, robo advisors, and financial account aggregation services. Innovation in P2P lending and InsurTech are still behind other territories, but are advancing.
PayPay:
A joint venture between India's mobile payments firm Paytm, SoftBank and Yahoo Japan.

BitFlyer:
A Tokyo based cryptocurrency exchange, which claims to be the largest bitcoin exchange in the world by volume.

Folio:
An online security brokerage service in Japan, enables users to managing their assets through a robo advisor and thematic investing.

LinePay:
LinePay is Japan's answer to China's WeChat Pay, a social messaging app turned e wallet solution in the predominantly cash based Japan.

Freee:
Formerly CFO K.K., offers cloud based accounting and HR software, it syncs with bank accounts and automatically categorizes entries to create financial reports.

Moneytree:
Moneytree is Japan's number one financial data aggregation platform, providing financial data API services and personal finance apps.

Kyash:
A platform providing mobile banking services. Recently closed a US$45m Series C funding deal.
Information supplied by
Japan is the third largest economy in the world. It is a highly developed free market economy, and heavily dependent on export. Japan is a global leader in the automotive and electronics industries.
Formerly the world's second largest economy it has stagnated since the mid 1990s, following the Japanese asset price bubble and a sharp fall in internal and external demands. Japan also has both an ageing, and declining population.
Japan is a major economic and political power in Asia, and a member of numerous international organisation, including the UN, APEC, OECD, and G7.

Japan has the fifth largest diplomatic network in the world, and close economic and military relations with the United States. Relations with neighbour countries are still heavily influenced by the legacy of the Second World War and territorial disputes.
Japanese culture values strong individualist and independent thinking similar to the west, while also promoting modesty and humility, such as speaking in a quiet tone, staying in a calm and humble in expression.

Japan is known for its art, architecture, cuisine, and animation. It has a developed system for protection of cultural properties, many of which are inscribed on the World Heritage List.
Population: 126.4 million
Political System: Constitutional Monarchy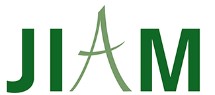 JIAM (The Consortium for Japan International Asset Management Center Promotion) is a not-for-profit organisation with a mission to build, foster and upgrade the asset management industry ecosystem in Tokyo. 
JIAM bring asset managers, asset owners and FinTechs serving the asset management industry together to promote new ideas and technology to advance the industry. They work closely with FinCity.Tokyo which is the official financial promotion organisation for Tokyo.

FINOLAB is a membership community and an office space located in the heart of the international financial district in Tokyo to incubate FinTech startups and to promote open innovation. Launched in February 2016, as the first FinTech Center in Japan, they have become one of the main driving forces to form the FinTech ecosystem in Tokyo. It consists of 56 Startup Members and 17 Corporate Members (as of May 2020).
Key Stakeholder Directory
Interested in other locations?