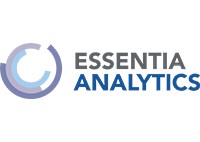 Overview
Essentia Analytics' proprietary AI-driven behavioral analytics help active equity
portfolio managers identify, track, and optimize their investment decision-making skill.
Click here to view Essentia Analytics' overview video.
Next steps
Essentia's flagship service, Insight, is used by leading active equity portfolio managers around the world to identify and quantify their investment strengths, weaknesses and biases — and help them measurably improve their decision-making. Essentia Insight has enabled clients to recover an average of 94bps per portfolio, per annum, previously lost to biased behavior or decision-making deficiencies. Now Essentia is rolling out Insight Enterprise, which delivers the Insight engine and capabilities to teams of portfolio managers at a significantly lower per-portfolio cost. Learn more at www.essentia-analytics.com or [email protected].