Author: Lynk – lynk.global
In patriarchal societies such as India, traditions including practising respectful greetings that do not involve physical contact with women have long been seen as the norm. While things are changing, a significant Indian population still chooses to stick to old-school customs.
Reflecting on her entrepreneurial journey, Gupta recalls a rather amusing encounter. "I remember two male partners and I went to meet a few brokers to understand how trading in India works," says Gupta, "there's this traditional broker who shook the hands of my two partners. But when I extended my arm for a handshake, he returned with a namaste gesture. It was hilarious! But it wasn't rude, it was just cultural".
Having overcome the challenges that came with being "the girl with a broken neck", Gupta talks about what is needed to lift female professionals in India.
L: Lynk | R: Radhika Gupta
L: The Indian government chose Edelweiss to manage its first corporate debt ETF, what was it that made Edelweiss stand out from its other larger players who were also competing for the contract?
R: I remember bidding for what became Bharat Bond — a little bit like my move from the US to India — we said we would try it out and see. There was an article a day before the bid asking "why is Edelweiss in this?" as other bidders were larger asset managers than us. As the technical quality of presentation is a key deciding factor in bids like these, we just focused on pitching a product that would make sense to the consumers, and I think the government saw that in our presentation.
Bharat Bond has been a very successful programme in the last six months. Most people will credit it to the fact that it was a really simple product that met the needs of the Indian fixed income investors. In asset management, I've genuinely come to believe that if you can build good products that do well for investors, everything else will take care of itself. The amazing thing is, I did everything digitally for the second launch, so that is also how life evolves. The first one took 50 trips to Delhi, the second one could all be done in the comfort of my own home.
L: Both your parents are from non-finance backgrounds –  with your father being an Indian diplomat and your mother a teacher –  what piqued your interest in the field of finance?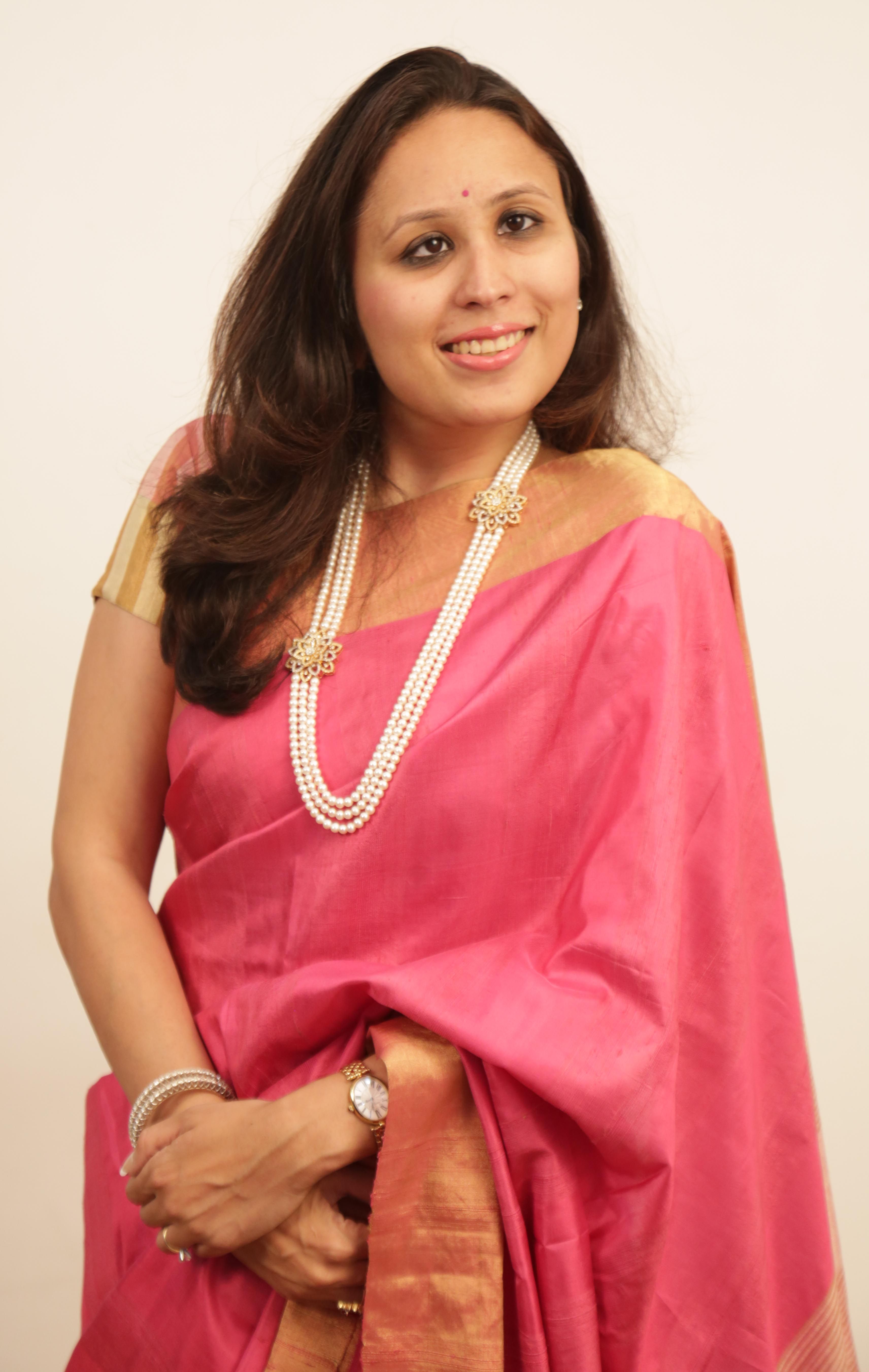 R: For those of us who are not from a finance background, I think finance is something that you discover along the way. I remember going to Wharton, a finance school through and through, where there are people who come from either corporate backgrounds or those who are just so much more well-researched than I was at 18. It can be quite overwhelming. I remember being a sophomore and a freshman suggested me to take finance courses for the rest of my time there. For me, I used to just like economics but I took the advice, and finance began growing on me.
One of the things that keeps me going in the asset management industry is that there is a lot to learn. I used to jokingly ask my former boss, Cliff Asness, "why are you in the business after so many years? You've got the houses, you've got the billions, and you've got the yachts". Every time he would say there is always something new to learn in the business of asset management. Either you're constantly making money, which nobody is thankfully, or you've got something to learn.
L: In 2009, you decided to move to India to start Forefront Capital Management with two partners. Despite people describing the choice you made as "giving up a good dollar salary for a life of uncertainty", what prompted you to make the move?
R: I have never overthought decisions in my life, but I'm not callous with them also. When my husband and I moved to Mumbai, we did have a plan B. I always think when you're young, it's good to do these things but it's also good to have a plan B. In our case, our plan B was to go back to business school because we didn't have MBAs. We had strong undergraduate degrees and good work experiences, so we could go back to business school. I do think it is important to take those risks in your 20s but if you take them with a plan B, I think your parents feel a lot more comfortable with it.
The other thing that worked for us, which I often tell other female professionals, is the fact that we had savings. We didn't need to ask for financial support from our families. When we started Forefront Capital, we needed the equivalent of a couple hundred thousand dollars to start it, and that is a large amount of money that the founders had to put in. It is important to start saving early, you never know when it'll come in handy.
L: Throughout your entrepreneurial journey, would you say your husband has been a significant pillar of strength and support?
R: Certainly. Not just him, but also his whole family. The person that you marry, at least for a career woman, will have a lot of impact on the kind of choices you make. I come from a progressive family, but I am married into a far more progressive family – and that I think is something not many women can say.
My husband has a Catholic Mangalorean background where many women have not changed their last names. It also helped that we worked a lot together in college, ran a business together, and are currently working together in the same firm. While there are challenges of working together with your spouse, one benefit is the level of mutual understanding is often higher.
L: In your opinion, how important is diversity in the boardroom?
R: A boardroom is not the only place where diversity is needed, and diversity is not just about gender diversity. In this day and age, if boards are catering to consumers who are diverse, how can they not be diverse? But I think most people in general do not understand the economic benefit of diversity.
In a previous talk I've done in Hindi, I told my audience when they educate and make a girl who comes from a tier-two city in India to successfully move to a tier-one city, they're actually lifting the population of the city that she comes from. My mother in law comes from one of the most progressive parts of India, Mangalore. There are so many cases of girls coming from Mangalore who got into a very different income strata and are doing well in the cities. They also go on to lift their whole family and for some of them, their whole village.
L: Do you think mentorship is important to women?
R: I've met many women who are far more senior than me in the industry in the past few years, and they've been so kind yet insightful. I think when someone who's an ex-chairwoman of the State Bank of India talks about how she can manage work and family life, it is very encouraging for someone like me. Hopefully, my story about how I managed my career can be encouraging for someone who is younger also.
I also think if women don't encourage other women, then really, what are we doing? I remember having this conversation with one of my bosses, and I said if we find it acceptable for a man to lash out in a moment of anger, then we can't judge a woman for breaking down in the same situation. Women need to stand up for these basic things for each other. Typically in an organisation, a woman's pregnancy could spark conversations of her never going back to work. We have to stop this kind of conversation.
L: In one of your TED Talks, you mentioned there was a period in your life where there were quite a few setbacks and you were feeling suicidal. What is your advice, especially for female professionals and young women, on riding out the worst storms in life?
R: In India, the discussion on mental health has really picked up. I also believe that COVID-19 and the work from home arrangement are having far-reaching mental health impacts on people. First of all, people have to realise that it is okay to go through these kinds of issues. There could be breakdowns, there are moments of anger and it is okay.
We have unfortunately been brought up in a society where we don't talk about our failures. But I strongly encourage people to talk about their failures. Even with our closest friends, we are taught to brag, and I remember this being a bigger deal in college. There is really no need to mask the reality. We should have honest conversations with our friends. If we can not find those people, seek professional help – that is super important. Just do not feel alone in this process.
Do remember — no matter how old you are, whether you're just starting out or already successful — most of us just have the same problems that everyone else does.
L: In this day and age, careers are no longer straightforward and predictable. What would be your advice for professionals on staying motivated on their path to a purposeful career?
R: Not only is your path curvy, but the skill sets that are required are also beyond finance. When you start your career, you will probably be judged based on technical skills, which will be your financial knowledge. Then, you will need to grow your leadership skills, your ability to communicate and manage people, and your ability to learn analytics. Not to mention you are also living in a digital age where things are changing constantly. But the good news is, you're also living in a world that is super resourceful, and there is so much out there for you to learn.
My advice is: be very honest in the assessment of your career. Every year, try and do this exercise where you take stock of what you are good at and the gaps in your resume. But don't consider any gaps as weakness, they could just be something that you haven't had the opportunity to try out yet. For example, leadership would be considered a gap because you do not start out having the experience of leading a team of people. If you are good at something, keep getting better at it; and if there are a few gaps, then try to fill those gaps with interesting experiences.
The other concept I believe will help you in your career is to start building what I call a "personal advisory board". It will be a group of three to four people, and they should not be your closest friends or family members. Ideally, a diverse set of people across genders and industries who are older and more experienced than you. Most importantly, they should be people who have time for you and care about you. I have an "advisory board" like that and I know other people who also benefit from having one, it is super valuable to have access to these people and be brutally honest with them about career and life concerns.
This article was originally published on Lynk Insights.
Buyside Power Women is Lynk's latest interview series that features conversations with female leaders and male allies on the buyside to increase visibility of women in the industry. The series covers the career journeys of female CIOs in different regions, and how advocacy for diversity could influence future capital allocation.
Stay tuned for upcoming Buyside Power Women editorial articles and live events here.