Author: Lynk – lynk.global
Diversity and inclusion has become one of the most discussed ESG themes in recent years. Many studies have highlighted that gender diversity is not just something "nice to have", but also ties in closely with performances. For instance, Credit Suisse conducted a research in 2016 that mapped 27,000 senior managers at over 3,000 largest companies globally. It was found that companies with at least one female director generated excess compound returns of 3.5 per cent per annum.
With that in mind, more companies are starting to realise the importance of gender equality. However, Amy Cho, CEO, Hong Kong and head of intermediary, Asia Pacific, Schroders, thinks gender inclusion should be done not only because of the better performances and returns it brings, but also because it is the right thing to do. She also said that we are still far away from achieving the equilibrium, and that much more efforts are required.
Schroders is one of the pioneers that has been working hard to build a diverse and inclusive workforce. For instance, it is the first financial services firm in London to formally introduce permanent flexible working policy. Its Singapore branch has also been awarded for its commitment to diversity and inclusion in the HR Excellence Awards 2019. In our interview with Cho, she shares with us what it takes to create a more gender-inclusive environment in the investment management industry.
L: Lynk | A: Amy Cho
L: What is the state of women representation on the buyside in 2020?
A: Financial institutions are increasingly aware of the value that diversity and gender equality can bring. We are seeing more innovation and commitment from firms in attracting, recruiting, and retaining women within the workforce. Tactical initiatives such as the reinforcement of flexible working, rectifying the structural imbalances in policy for genders in the workforce are starting to make a real change. The challenge is more about finding the right opportunities that can allow women on the buyside to realise their full potential.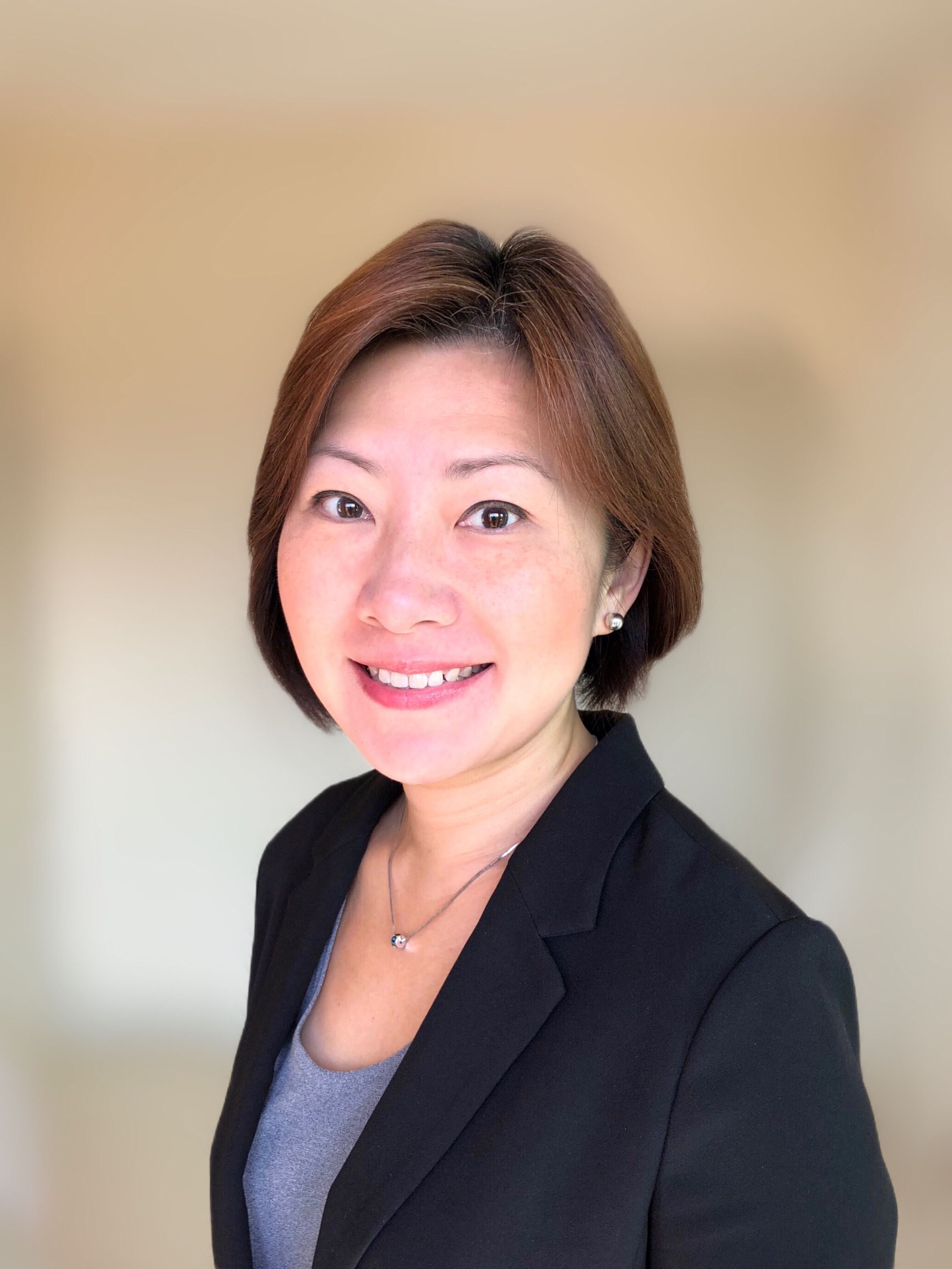 In Hong Kong and across Asia, Schroders has a reasonable population of female leaders, especially looking around our office, there is a strong female representation in senior roles across distribution, product and solutions, investment, and infrastructure teams. In fact, over 40 per cent of our senior leaders in the Asia region are female, and we expect this percentage to continue to increase in the coming years.
We are committed to addressing structural challenges, and have been continuously implementing process changes throughout the employee lifecycle such as utilising new online tools and artificial intelligence in our recruitment processes to reduce unconscious bias, self-nomination to be considered for our Future Leaders programme, shared parenting policies and manager training.
L: Traditionally, there are fewer women applying for positions on the buyside. What can be done to change that? 
A: There is an uptick in the proportion of women applying for positions in the buyside industry. However, we still have a long way to go before there is a level playing field for everyone.
At Schroders, we've made significant progress in recent years to increase female representation among our entry level talent, through both our own graduate programme and Investment 2020, where Schroders is a keen supporter and contributor. Investment 2020 is a programme that aims to attract young people from a range of backgrounds, both male and female, into the investment management industry. We're pleased to say that so far these efforts have been successful in increasing female and BAME representation, as well as improving social mobility at entry level across the firm.
However, we are still filling a role gap driven by a lack of women in senior management and other higher paid roles, particularly in the investment side of our business. As a global firm, we have increased female representation from 25 per cent at the end of 2015 to 32 per cent today, there remains more to do.
With progress on diversity metrics linked to pay outcomes for senior management, we hold our people accountable for addressing this role representation gap, as well as diversity and inclusion more broadly. We implement this through new recruitment and talent identification methods, better policies and employee-focused business changes like flexible working, regardless of gender. We've set expectations for all employees to contribute in making the necessary changes to ensure our business and industry continue to become more inclusive in the future.
L: To what extent does the hiring process at firms contribute to gender disparity in the buyside?
A: As in all facets of business, we believe technology is shaping how firms execute their gender diversity strategies. Firms on the buyside are certainly at a point in time when the opportunities to use digital technologies to transform inclusive recruitment are growing rapidly.
At Schroders, we've brought in new online tools to enhance our early careers recruitment process and reduce unconscious bias. Our aim was to create a globally consistent and engaging recruitment experience that supports our diversity and inclusion agenda.
Examples of tools included in our new assessment solution are situational judgement test and personality questionnaire that are mapped to our values, and deductive logical reasoning assessment – a gamified assessment that measures logical thinking and problem-solving.
The results so far are encouraging, as we've had over 2,000 candidates gone through the online tests around the world. Our aim was to create a process that was objective, valid and fair. We wanted to limit unconscious bias as much as we could, and create a process that showed no evidence of adverse impact.
L: What do firms have to do to increase the retention rate of female employees once they are hired?
A: To prepare for the future, we believe every firm's workforce will need to be as truly diverse as the society they serve. It is important to create a workplace where every employee feels they belong and can achieve their full potential.
At Schroders, we retain the brightest talent across our business with an inclusive environment where ideas are heard and debated. We value and respect every employee, regardless of their gender, age, race, sexual orientation, disability, religion, beliefs or other characteristics. Female employees are no exception. By fostering an inclusive and safe environment, we want our employees to feel comfortable sharing their ideas.
Besides, we believe that cultivating an agile working culture is essential in retaining female talent. Thanks to technology and our open office setting, our employees are empowered with the flexibility to work wherever, whenever and however they choose to. Remote and flexible work arrangement also motivates employees by enabling them to achieve better work-life balance without sacrificing productivity.
Today, all our APAC locations are implementing flexible working policies to support employees. Be it informal or formal agreements, our employees can be working from home, on flexible hours, or even part-time.
All these are done not only because it brings better performance, better return on investment, but also, we are doing it because it's the right thing to do.
L: When addressing the issue of "motherhood penalty", how should firms change their parental leave policies to counter gender disparity?
A: In order to counter gender disparity, it's important for firms to move towards gender-neutral parental leave policies, offering equitable parental leave for all parents. Firms who are recognising the demands of changing family structures and offering support for parents returning to work after maternity or paternity leave are more likely to attract and retain talent.
At Schroders, we continue to look at every stage of the lifecycle of our employees to see where we can find opportunities to change our policies and our approach in order to improve their sense of belonging. We encourage the new parents in our company to take their full leave entitlement and assure them this will not affect our commitment to them. Further, we offer maternity and paternity coaching, as well as shared parental leave.
We also believe that firms should challenge gender stereotypes around parenting in order to counter gender disparity. Traditionally, men are not seen as the primary caregiver for the family. In order to challenge this gender stereotype, in 2019 on International Men's Day, we celebrated our 'Schro-dads' by inviting fathers to bring their children into the office.
L: In your experience, how does power dynamic in a firm change as it becomes more gender balanced?
A: It is natural for power dynamics to change within the working environment as firms become more gender balanced. Such change can accentuate employees' ability to work and help the firm deliver effective solutions to its clients. By equitably supporting employees of all genders in the workplace, it will empower them with a shared sense of purpose, paired with autonomy, and help them to unleash their individual potential in achieving their work.
L: If you have the power to change the buyside, how would you make it more inclusive?
A: A good part of my observations on the topic of gender equality is from time spent in traditionally male-dominated environments. Perhaps to some people's surprise, I actually received my bachelor's degree in industrial engineering, after which, I held different positions on the buyside of the investment industry.
To make an impact at Schroders, I have signed up as an executive sponsor of the Asia chapter of our internal LGBT+ employee network "SchOUT", and aim to build an inclusive workplace and support the career growth of everyone no matter what gender they identify themselves with.
To contribute to gender equality in the wider society, I am a founding sponsor of the Bloomberg Women's Buyside Network (BWBN), the first women's buyside network of its kind in Asia, and engaged in activities like mentorship sessions to female students. Throughout the series of virtual mentorship sessions this year, over 120 participating students from 15 schools had the opportunity to interact with some of Asia's top investors.
This article was originally published on Lynk Insights.
Buyside Power Women is Lynk's latest interview series that features conversations with female leaders and male allies on the buyside to increase visibility of women in the industry. The series covers the career journeys of female leaders in different regions, and how advocacy for diversity could influence future capital allocation.
Stay tuned for upcoming Buyside Power Women editorial articles and live events here.